Artist Mark Heckman and writer Mark Newman joined forces to tell the story of environmental superhero Billy Cooper, who does everything in his power to safeguard the Great Lakes from his headquarters in Michigan's Upper Peninsula.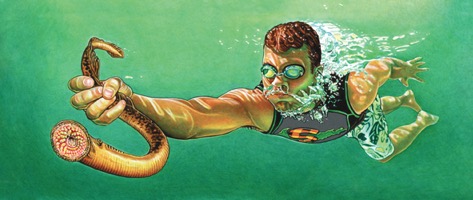 The book,
Sooper Yooper
, and subsequent tour is designed to educate and entertain kids about the importance of protecting our natural resources. Their message is simple: when it comes to the environment, everyone can be a superhero! A second book and second school program are also now available. Click on "The Sequel" page for details.

Thanks to the support of the Wege Foundation and a partnership with the Grand Rapids Art Museum, we were pleased to present Sooper Art 2012, a competition designed expressly for kids but with an environmental twist. More than $5,000 in cash prizes were awarded to a total of 48 students. See details on the Sooper Contest page.